Since it was springy warmth, I have seen cherry blossoms around Kamogawa, Kiyamachi and Gion Shirakawa.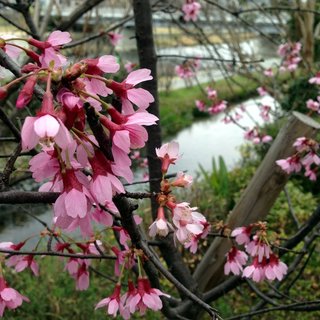 Cherry blossoms have just bloomed in Kamogawa.
The cherry blossom tree of about 1 km continues along the Takase River flowing through Kiyamachi, and It was preparing for the light up.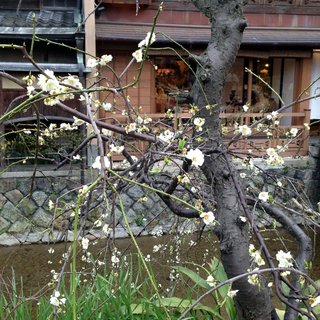 Many cherry blossom trees are planted along the Gion Shirakawa. Flowering was proceeding more than Kamogawa and Kiyamachi.