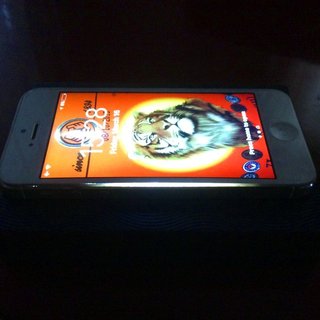 "iPhone 5" released in 2012. It was a iPhone device that was active in my App development.
This is due to the expansion of the built-in battery, the light has come to leak from the side of LCD. The home button is also less effective.
As expected, if I leave it for a long time in this state, the LCD will crack.
Although such an old model, the cost of Apple battery exchange service is quite expensive. If it is iPhone 6 or later, it is reasonable because of performance reduction problem.
So, I decided to replace the battery myself!
Looking for it on the web, there is what is called "Battery exchange kit for iPhone 5" with a battery and replacement tool set, and it was available at around $ 15.
The manual is attached properly and the exchange procedure is illustrated in a way that is easy to understand. Just to be sure, I tried watching the video related to battery replacement on YouTube, but it was almost the same way.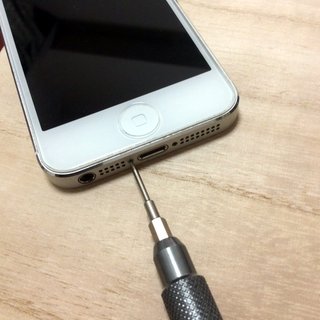 To disassemble iPhone 5, I removed 2 screws on both sides of the Lightining terminal at the bottom.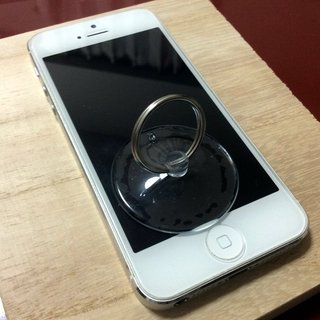 I attached the suction cup to the LCD panel and pulled it up, the LCD panel came off the main body.
Since the upper part is connected by a flexible cable, it must be pulled from the bottom.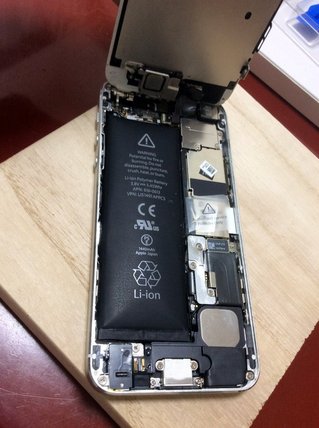 I opened the inside of the iPhone 5, and I was surprised to see that the built-in battery bulged large.
This was a very dangerous situation. It seems to be on the brink of destroying the LCD or burning the battery.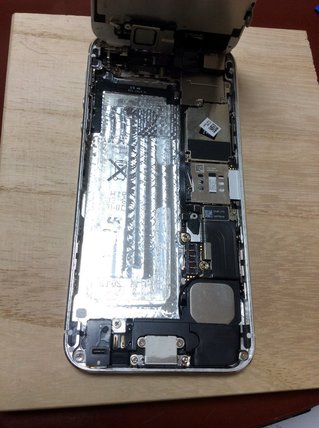 I will remove the metal cover from the two screws and disconnect the power connector.
The battery was firmly affixed with double-sided tape, so it was a bit painful, but it got off well.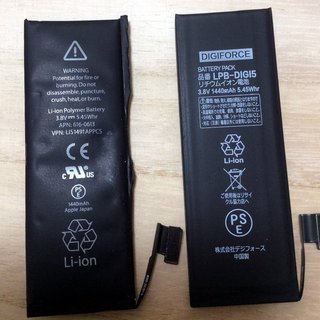 It seems that it is swollen with internally generated gas and it is very soft touch feeling.
As a chemical mechanism of lithium-ion batteries, it seems that flammable gases such as hydrogen, CH4, C2H4, C2H6 are generated, so there is a high risk of burning in this state.
I will bring it to battery recycling by isolating the power connector soon.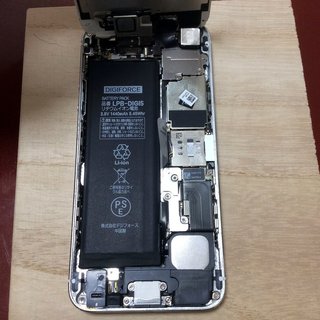 I replaced it with a new battery and linked the power connector.
Furthermore I close the LCD panel and complete with installing star screws. These work took about 10 minutes.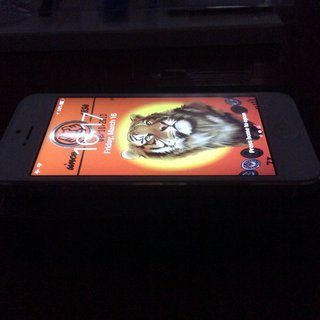 I turned on the main power and it started up properly! The battery level was 59%.
Light leakage from the side of the LCD is also gone, and it seems to be safe to use for a while.