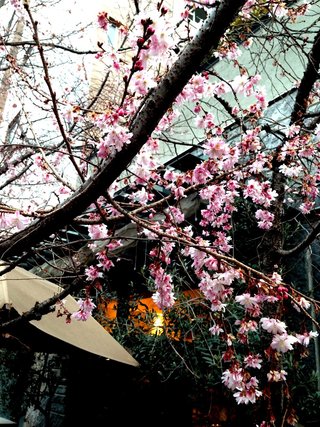 I went to see cherry blossoms in my neighborhood.
It is a cherry tree and blooming beautifully now. It is planted in front of an Italian restaurant located on the site of Oike Junior High School on the north side of Oike-dori street.
This is a cherry tree called "Oike Sakura", which is blooming during the cold winter of Kyoto.