"Vibroscope"
has been updated to ver 2.0.
"Vibroscope" is a powerful measurement tool for analyzing vibration by using iPhone's acceleration sensor in realtime. It allows you to monitor by visualizing the very low-frequency vibration such as inaudible by ear.
It can be intuitively detected an acceleration amount, that displays the two-axial coordinates in the horizontal direction and the time-axis waveform in the vertical direction.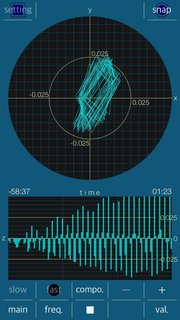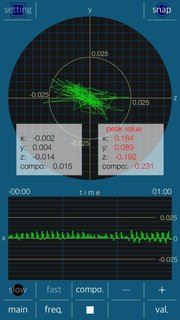 It is also equipped with the ability to analyze the frequency components of the very low frequency vibration by FFT analyzer.
It can be measured by determining the horizontal or vertical direction to suit the attitude of the iPhone, so as to be available in a placement of the floor and desk or Handheld.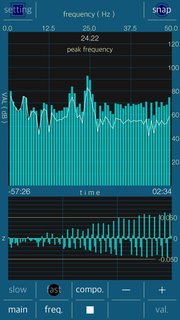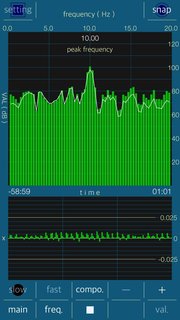 Please to click the following link to show "Vibroscope" from App Store
TM
. It will be open our product page on App Store
TM
.