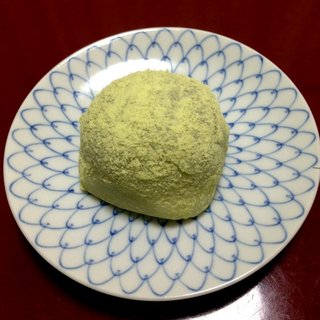 "Uguisu Daifuku", Sentaro of Kyoto Daimaru, which is sold only for one day every month.
In February it was sweets with the theme of green.
It is a rice cake wrapped in "Tamba Dainagon Azuki" curd and dressed "Uguisu powder".
"Tamba Dainagon Azuki" is a special flavorful taste beans, and the refreshing feeling of the beautiful green "Uguisu powder" was exquisite!