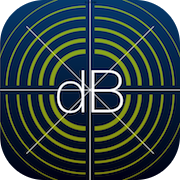 A new iOS app, hMosquitone Detectorh has been released today!
"Mosquitone Detector" is a sound measurement app that detects high-frequency noises and ultrasonic sounds hard to hear for human ears.
It may have been exposed to artificial high-frequency noise while you do not notice. This app can detect and visualize such high-frequency noises.
For example, there are increasing cases where high-frequency noise generators are installed in various places as a purpose of repelling young people and beast pests using very high-frequency mosquito noises that can not be heard by general adults.
Especially for young children, there are cases that they stay in the bad place even though on a very uncomfortable noise environment because adults can not recognize at all.
Please use this app to find high-frequency noise, so it will help you to quickly get away from the bad spot or remove the noise source.
If you are interested in "Mosquitone Detector" app, please click the following link to display on the product information of App Store
TM
.

ynew article of Newsz