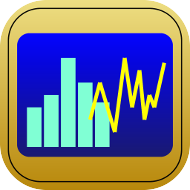 "fo-Kannon"
has been updated to version 2.0.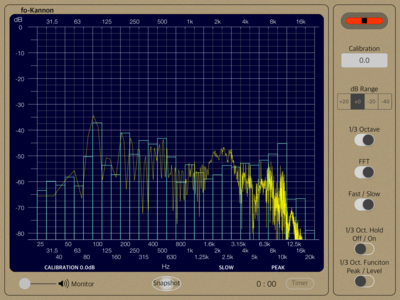 "fo-Kannon"
is a real-time spectrum audio analyzer (RTA) app for the iPad.
This app can be displayed the logarithmic amplitude response in the frequency range of 20kHz from 20Hz, the 1/3 Octave band or the logarithmic FFT scale.
In the latest version 2.0, Screen design and UI have been changed. As a new feature, Timer function was added.