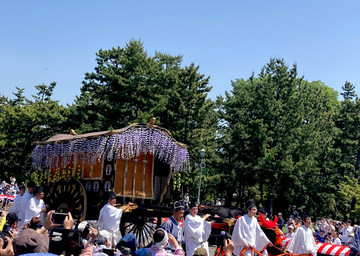 The Aoi Matsuri festival, which was postponed to today due to rain, was held for the first time in four years.
I made time to go to the Kyoto Imperial Palace to see it. When I arrived, I was just at the latter half of the procession.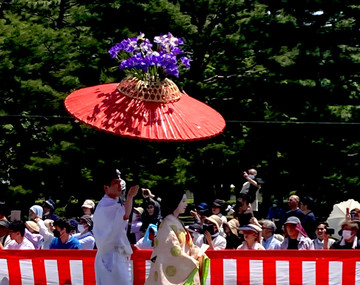 This elegant parade is composed of 500 people dressed as nobles and servants of the Heian Era, about 1,200 years ago.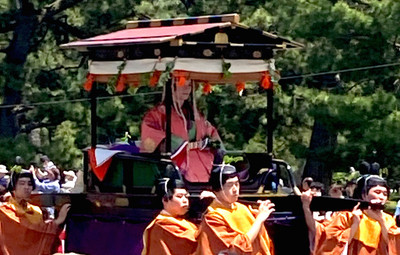 The festival queen is the Royal Princess "Saiodai" carried on a palanquin, and about 30 nobles appear on horseback.
All participants wear hollyhock leaves on their heads and costumes. Carriages pulled by oxen are decorated with wisteria flowers and are gorgeous.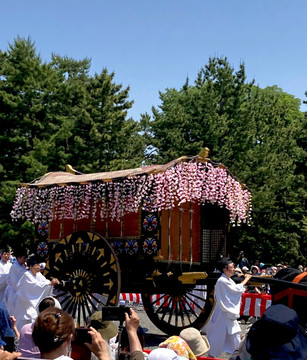 I noticed a particularly large number of inbound tourists. Other festivals are also returning to their pre-Corona mode, and Kyoto finally seems to be bustling with activity again.
.t