"Hearing Analyzer Lite" has been updated to version 5.0 today!
"Hearing Analyzer Lite" is an ear health app that allows you to check your hearing very easily.
This app can check standard hearing test frequencies from 125 Hz to 8000 Hz as well as high frequency ranges up to 12000 Hz. Please make use of it for your ear health management.
In the latest version, we have updated the UI design and changed the hearing test method to the same as the paid iOS app "Hearing Analyzer Portrait".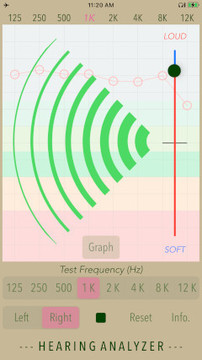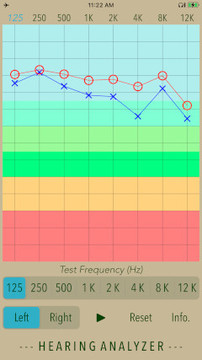 Detailed information about this app is available on the AppStore and can be found at the following link.