"Vibroscope Lite" has been updated to version 6.0 today!
It is a free application that simplifies "Vibroscope" and supports vibration measurement equivalent to Main mode.
"Vibroscope Lite" can be intuitively detected an acceleration amount, that displays the two-axial coordinates in the horizontal direction and the time-axis waveform in the vertical direction.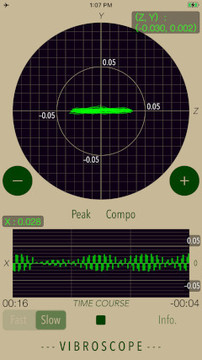 Peak level display of "Gal" unit vibration acceleration used in seismographs is also available.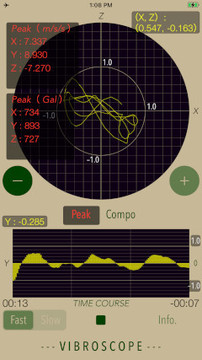 In addition, it can display the level of 3-axis composite acceleration (Compo), which is a composite of X-axis, Y-axis, and Z-axis accelerations.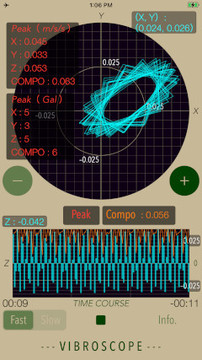 Detailed information about this app is available on the AppStore and can be found at the following link.