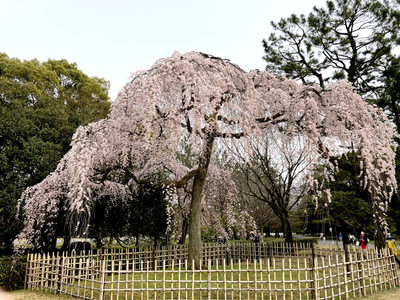 Cherry blossoms were declared to have begun blooming on March 24. It seems that spring has begun in Kyoto.
So I took a stroll in Kyoto-gyoen national park to see how things are going. However, here was mainly composed of yamazakura (mountain cherry), satozakura (town cherry), and shidarezakura (weeping cherry), and no someiyoshino (Most popular cherry) is planted there, so I had nothing to do with the declaration of cherry blossom blooming.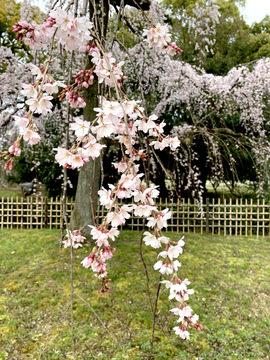 The large weeping cherry tree on the Demizu creek is only about half in bloom. It will be in full bloom by the middle of next week. The satozakura and yamazakura cherry trees are still in bud, so it will be a while before they are in full bloom.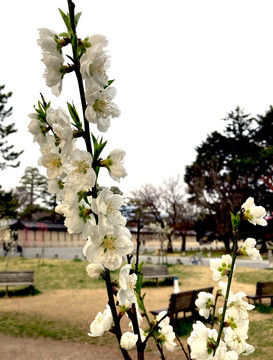 Peach blossoms are just at their best in the peach grove. Plum blossoms were late in blooming, so the late-blooming plums are at their best in the plum grove. Now we can enjoy full blooming of three spring flowers at the same time.
.t