"Audio Tone Generator Lite" has been updated to ver 5.0 today.
"Audio Tone Generator Lite" is a high quality audio signal generator app for iPhone.
It will help you to make the sound benchmark for testing your audio equipment and loudspeakers, your listening environment and room acoustics or your hearing check.
With the latest version, the UI design has been revamped to a brighter and more visible image, and stability has been improved.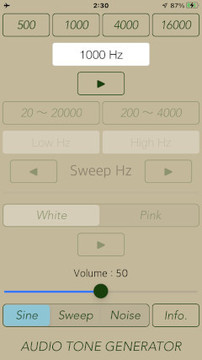 This app can create the audio reference signals as Sinewave, Sinewave Sweep, White Noise and Pink Noise.
The signals created by this app can be best used in conjunction with external devices, such as an audio spectrum analyzer or a sound level meter.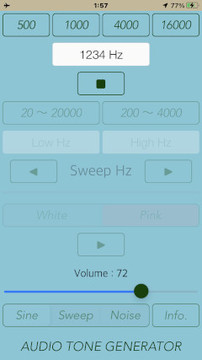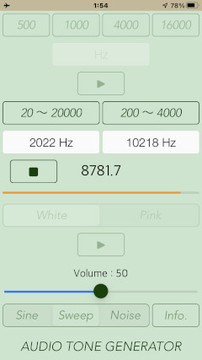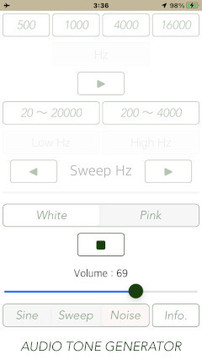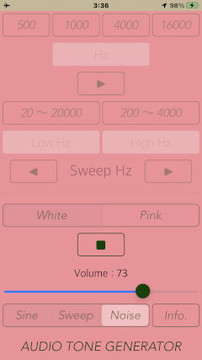 Please to click the following link to view more information about "Audio Tone Generator Lite" app on App Store
TM
.