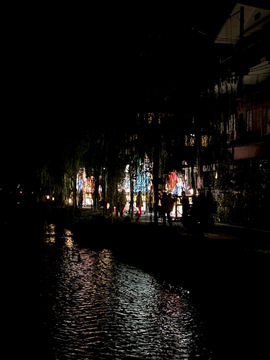 The Awata-matsuri festival was held last weekend at Awata shrine in Kyoto, a festival with a history of over 1,000 years.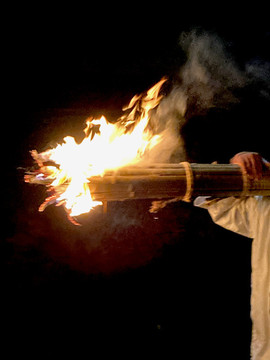 Last year, this festival had been cancelled due to COVID-19. Knowing that this festival would be resumed this year on a smaller scale, I went to see it. Since it is not a famous festival, there were not many spectators outside the neighborhood, so I felt very safe.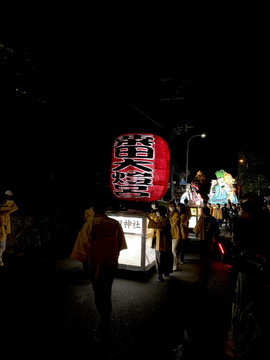 Last Saturday evening, "Yowatari" ritual procession was held to purify the route of the portable shrine for the next day, and the floats were paraded through the town with large lanterns lit.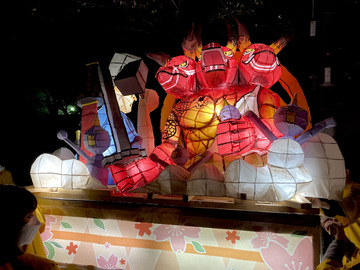 These large lanterns were revived in 2008 for the first time in 180 years.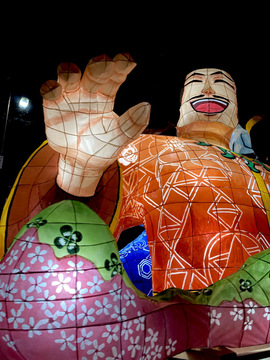 The students of Kyoto University of the Arts created the lanterns of Isotakeru no Mikoto and next year's zodiac sign, the tiger, in 1/2 scale. There were three of them, including the one made last year.
It was impressive to see the students involved in the making of the lanterns earnestly pulling the large lanterns.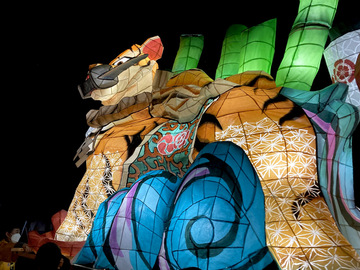 Hopefully next year we can overcome COVID-19 and the festival can be held on its original scale.
.t