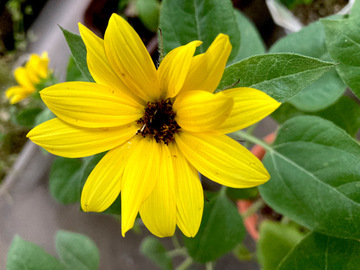 My miniature sunflower started to bloom after the rainy season!
I sowed the seeds in April, but they didn't grow very well and I thought I had failed.
This flower is about 7 cm long and the grass is about 30-40 cm tall, very compact. Even though it is a sunflower, a small flowerpot is enough.
I'm looking forward to seeing many more of these sunflowers bloom during this summer.
.t