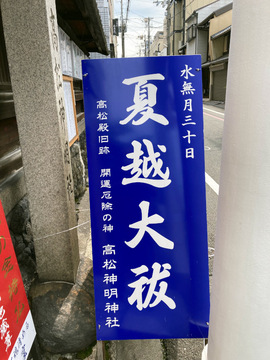 Today is the halfway point of the year, and there is a Shinto ceremony called "Nagoshi no Oharai". So I went to Takamatsu Shinmei Jinjya in Kyoto.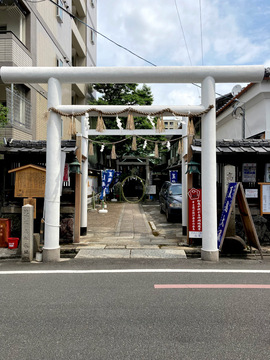 Takamatsu Shinmei Jinjya is a very small shrine in Nakagyo.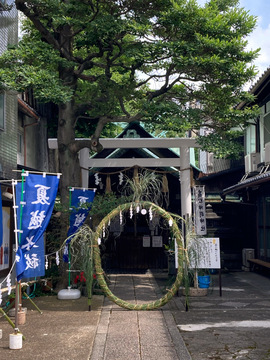 It was early in the morning, so there were only a few worshippers.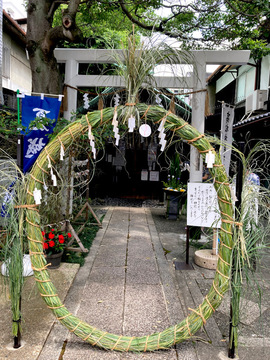 We can purify ourselves by passing through a ring of thatch. I prayed for gratitude and good health for the next six months.
.t