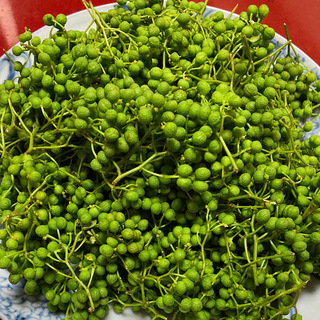 Welcome the season for Sansho (Japanese pepper)!
The rainy season started early, so not much Sansho has been shipped yet.
I got a lot of Sansho berries from Wakayama region and made Sansho flavored oil.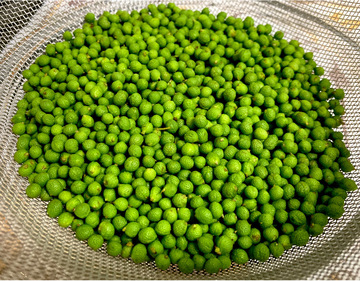 Removing the small Sansho berries from the branches had a detailed process that takes about two hours.
The Sansho berries were quickly washed and dried thoroughly. They were soaked in vegetable oil and pasteurized in hot water at about 65 degrees Celsius. I also made a fresh version without raising the temperature.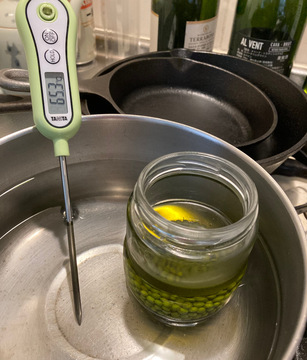 This year, I tried the extra virgin olive oil, salt, liqueur, and rice oil version.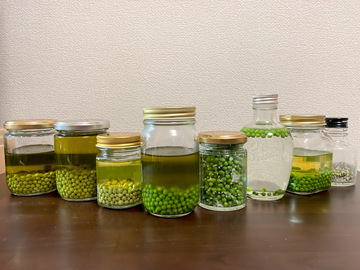 I also tried dipping it in the Inoue's soy sauce from Izumo region. These were all be stored in the refrigerator at low temperature.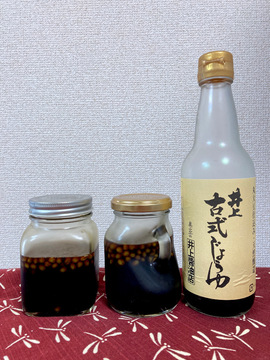 The flavored oil will be ready in about a week! I will be checking the flavors daily to determine when to pull out the Sansho berries. I enjoy watching the flavors change from day to day.
.t