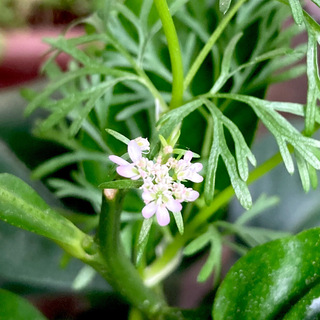 Yesterday, the Kinki region entered the rainy season. It started raining hard in Kyoto.
The rainy season started 21 days earlier than normal, the earliest since statistics began. I was hoping to enjoy the fresh green season a little longer.
The coriander flowers in my vegetable garden have already started to bloom. The season is shifting from spring to summer.
I hope that the onset of the rainy season will help reduce COVID-19 infection.
.t