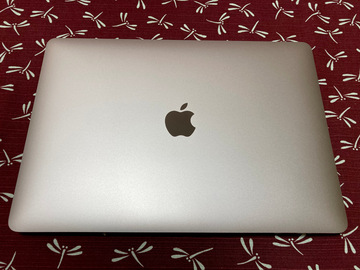 I've got a new Apple laptop!
- MacBook Air (M1 2020) Gold, 8GB RAM, 256GB SSD
This is the latest model with the Apple M1 chip, launched in autumn 2020.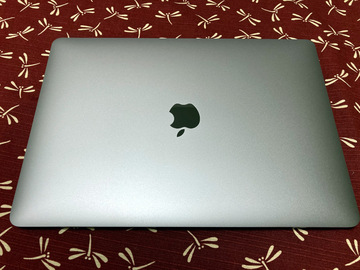 Actually, the first one I received was in Space Gray.
I had a trouble with the purchase process, so I returned it and bought another one. The Space Gray looked sleek and sophisticated, but it gave me a rather dark and negative impression.
In this era of COVID-19, I decided to go for the Gold model to brighten up the atmosphere to stay home! The color is very subdued, more like pink gold or bronze than a pure gold.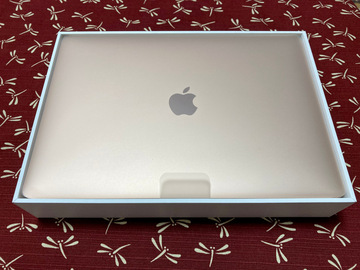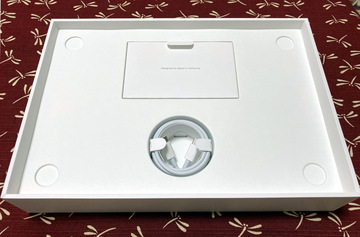 The packaging is very simple, as is typical of Apple: just a brochure, charger and USB-C cable.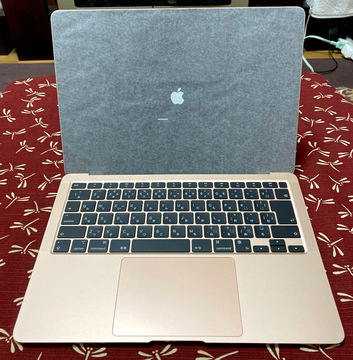 I took it out of the box, opened the top cover, and it suddenly turned on and started activating!
I was a little surprised, but I guess it's just like the iPhone. It's very friendly to first-time Mac users. However, if you haven't prepared a WiFi environment in advance, you may be in a panic.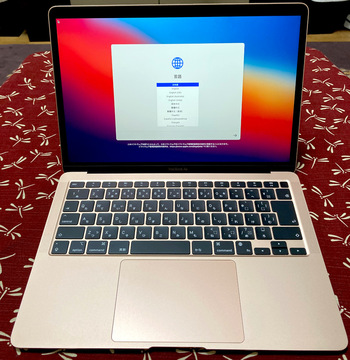 I'm currently using a rather old MacBook Pro, and I was thinking that its successor would be the same Pro model.
I thought the previous MacBook Air with the Intel chip was too underpowered to be useful.
However, the MacBook Air with the M1 chip has very high performance, and apps launch instantly and are available right from sleep. It's just like using a mobile device like an iPhone.
I was also surprised to see that the device does not get hot at all despite the lack of a cooling fan. Since it is fanless and SSD, it is completely silent, making it the perfect machine for audio environments.
With my current MacBook Pro, even with the cooling fan running, the palm rest gets so hot that I feel like I'm going to get cold burns, so I've installed a PC cooler pad under the laptop. I was quite annoyed by the fan noise that kept running all the time.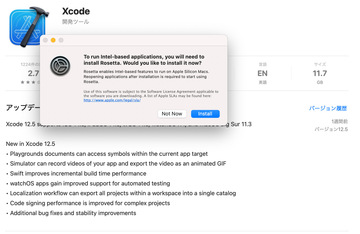 At first, I installed Xcode 12.5, Apple's software development environment. Upon launching the app, I was prompted to install Rosetta. For some reason, it seems the Intel code!
I built a previously developed iPhone app code and tried to run it in the simulator. I was surprised at how fast it was, even though it was emulating Intel code, whereas it took much longer on my MacBook Pro.
I've only just started using it, but so far I'm very pleased with the processing performance of the MacBook Air with M1 chip. The quality of the product and the cost performance are also excellent.
.t