"Vibroscope" has been updated to ver 4.3 today!
"Vibroscope" is a new analysis tool for measuring/analyzing vibration by using the iPhone's acceleration sensor in real-time.
It allows you to monitor by visualizing the low-frequency vibration, such as inaudible by ear.
In the latest version, it has added the function to swap the axis direction on the graph display during operation. You will be able to observe from the perspective you wish to see.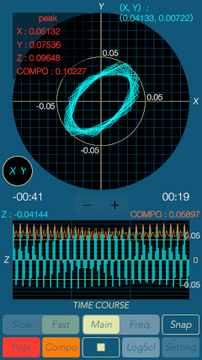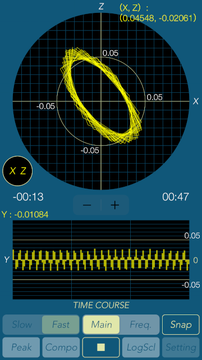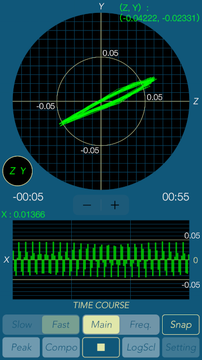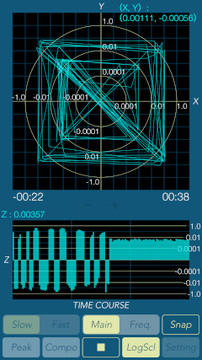 It is also equipped with a function to analyze the frequency components of low-frequency vibration using an FFT analyzer. The characteristics of the vibration source can be investigated.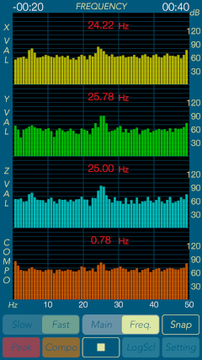 If you are interested in this app, please click the following link to display on the product information of App Store
TM
.