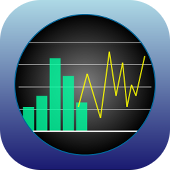 "
Audio Frequency Analyzer
" has updated to ver 6.0 today.
"Audio Frequency Analyzer" is a powerful real-time audio analyzer (RTA) app for iPhone.
It is available in a variety of applications, such as sound room tuning, speaker settings, audio equipment testing, stage setting measurement, evaluation of sound mixing environment and Investigation of noise environment.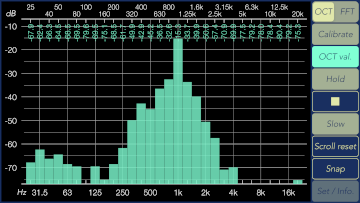 "Audio Frequency Analyzer" can measure the frequency response in 30 split band scale of 1/3 octave in realtime. Also it can be displayed the FFT analysis result.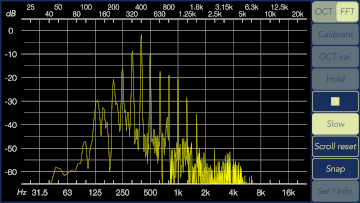 Please to click the following link to see the app information. It will be open the product page on AppStore.