I found the SP units for YAMAHA audio system while cleaning my house in this holidays.
Since the units spec only was shown 8 cm and 6 Ω, I designed a new SP based on the installation location and the remaining amount of MDF material.
I decided the height to be about 195mm for the purpose of fitting it on the TV shelf.
Since the width of the MDF is 110 mm, the baffle size is 110 mm + plate thickness 12 mm x 2 = 134 mm. The SP box capacity will be about 1.5L.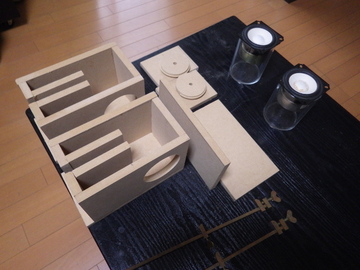 Since the duct port is facing downward, the bottom plate was raised a little to raise it to the bottom state. The duct length is about 90mm.
The cutting was completed in 30 minutes, and the assembly took about 30 minutes due to the simple structure. It was completed by waiting for the woodworking bond to dry overnight and then installing the SP unit.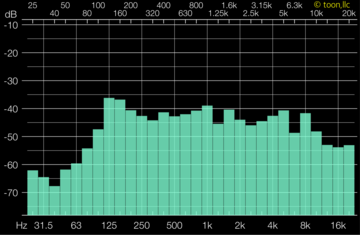 I measured the frequency response of this speaker by "Audio Frequency Analyzer" app. When measuring 1 m on the axis with pink noise, 125/160 Hz was slightly lifted, so it seems that the duct is working.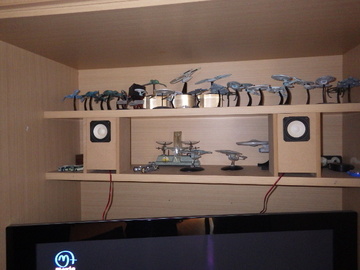 When I put it in the actual installation place, the height was perfect. It feels good for TV sound, and human voices are easier to hear.