Vocal pitch & scale check app, "Vocal On Stave" was newly released today!
Support tool for improving your singing voice!
"Vocal On Stave" gives you valuable visual feedback on your vocal pitch.
You just sing into the built-in microphone on your iPhone, and it graphs the estimated vocal pitch on the stave.
Please use this app to improve the ability for your singing.
Features:
- Vocal analysis and pitch estimation for human voice.
- Display ranges: 4 octave (up to C6 from A2)
- Sensitivity level: 0 (Low) - 10 (High)
- Pitch analysis display can be scrolled back in the time axis.
- Automatic stop up to 60 seconds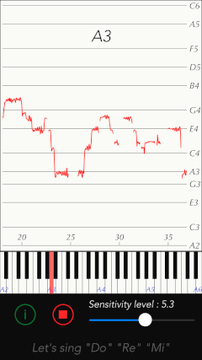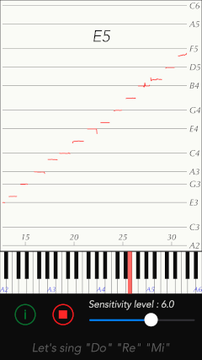 Please to click the following link to show this app on App Store
TM
. It will be open our product page on App Store
TM
.