"Voice Sonogram" is sound spectrogram app that expresses color intensity by frequency analysis of temporally continuous sounds. The sound spectrogram is used for acoustic analysis and voiceprint appraisal.
This app uses some sound analysis techniques such as FFT and Wavelet transform, and graphs the analysis results. It can be easily analyzed voices and instrument sounds, or you can learn elementary sound analysis.
Characteristic:
- Analyze the sound data recorded from the built-in microphone.
- FFT, Octave band analysis, and Wavelet analysis can be selected.
- Analysis result graph and time axis sound waveform can be compared in playback.
- Snapshot: Save the analysis result in Photos.
- Wavelet analysis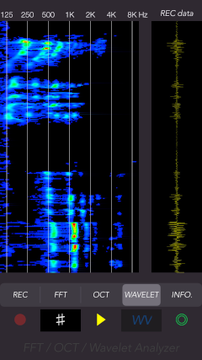 - FFT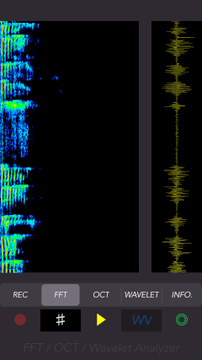 - Octave band analysis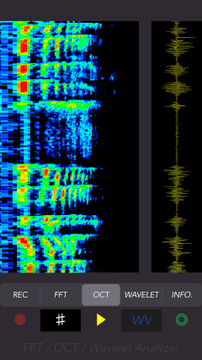 Please to click the following link to show this app on App Store
TM
. It will be open our product page on App Store
TM
.