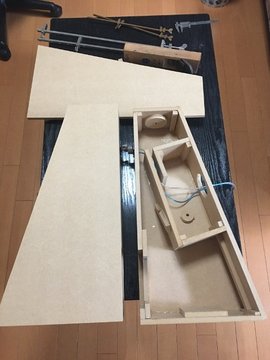 I attached a terminal plate and routed the wire through the first duct. The surplus plate was reinforced by adhering it appropriately to the large area plate.
When attaching the remaining side plates, it felt a little floating, so I made a fine adjustment by sanding the protruding part.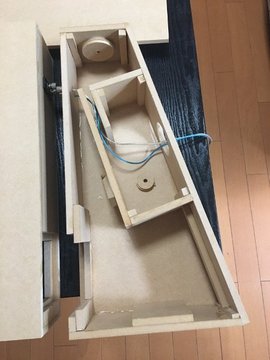 I glued the side plates and waited about half a day with a weight on top.
The inside of the speaker is only accessible from the speaker unit hole and the back plate duct. It can be the adjustment of the duct length and the addition of sound absorbing material.
I will make the appearance better by shaving the protruding part with a file when the adhesive is dry.