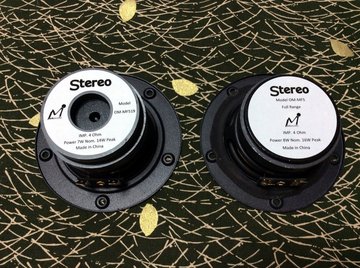 The appendix to this year's Stereo magazine ONTOMO Mook book is the OM-MF519 8cm full-range unit made by Mark Audio!
Positioned as an upgraded version of last year's "OM-MF5", it was added the gunmetal colored cone and the magnet is added to the back of the unit. So I can see the strengthening of the magnetic circuit at a glance.
In addition, the vibration version has been made lighter and the dampers made more flexible. Impressively, it is imagined that the damping will be better than the unit last year and that the resolution will be further improved.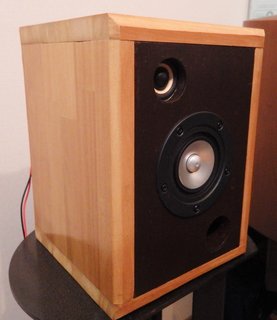 Last year, I made an orthodox bass reflex box (although a tweeter was added with a design accent), but I think that a similar box is not interesting in this year.
So I would like to try "Double Bass Reflex", which I have never tried before.