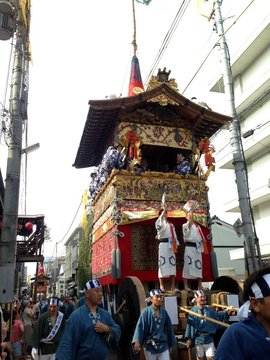 The procession of "Yamahoko Junko" of Kyoto Gion Festival Atomatsuri was held today.
Before 9 am, I saw some "Yamahoko" floats heading to the starting point of Karasuma Oike.
Kita-Kannonyama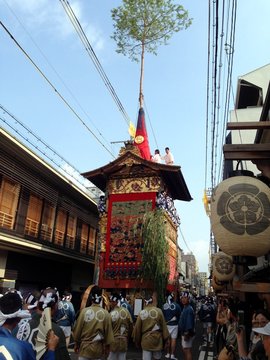 Minami-Kannonyama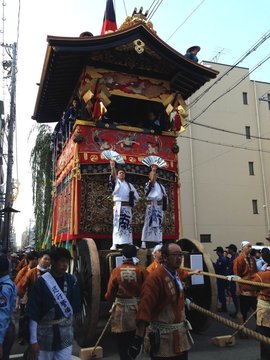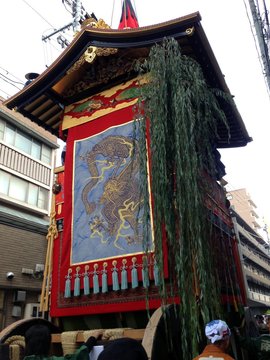 Ofuneboko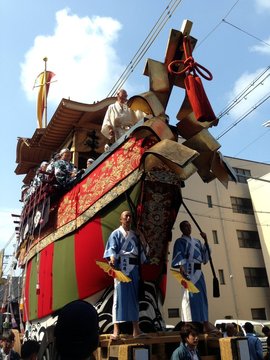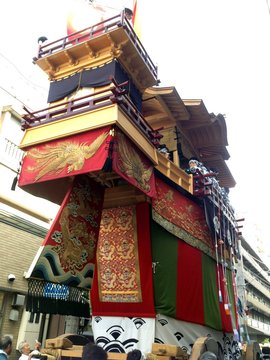 Takayama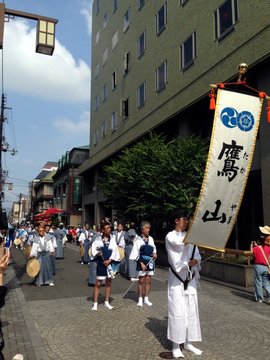 It was revived for the first time in 193 years. As the float have not been rebuilt yet, it was only a walk procession. It seems to aim for participation in the floats that were restored in 2022.