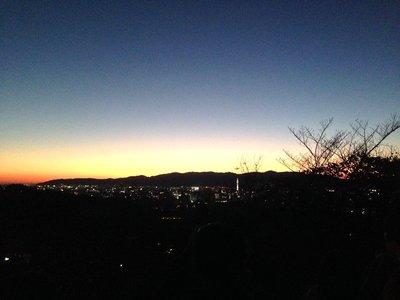 A sunset glow in Kyoto city seen from Higashiyama.
It was very sunny in this evening, so I could see the sunset sunk in Nishiyama.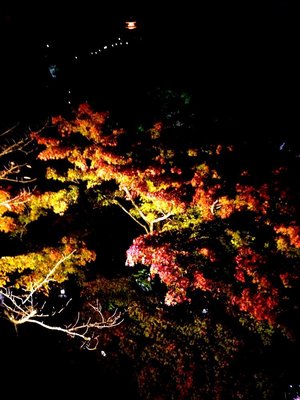 I started to light up at 17:30, but I was on standby a little before that and count down the moment of light up.
Unfortunately, that light up only got a little bit brighter, it took about 10 minutes to get full lighting.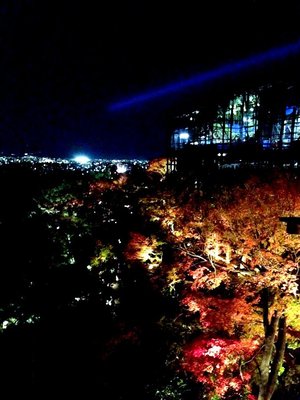 In Kiyomizudera, the main hall and the stage are undergoing extensive restoration.
The blue light pointing to the western Pure land from the back of the main hall was very fantastic.