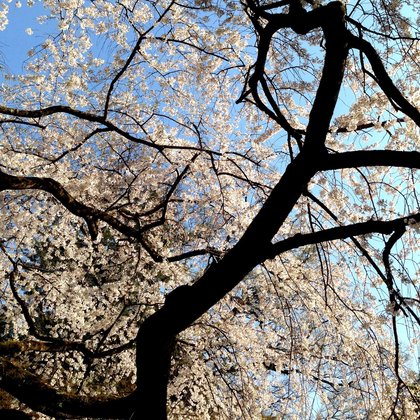 Kyoto city is a hot weather like early summer every day.
The cherry blossoms, Sakura are nearly full blooming in this week, and the sightseeing spot with cherry blossoms seems to be very crowded.
Yesterday, I walked in Kyoto Gyoen and saw Sakura in full bloom. Occasionally the petals were falling with strong winds.