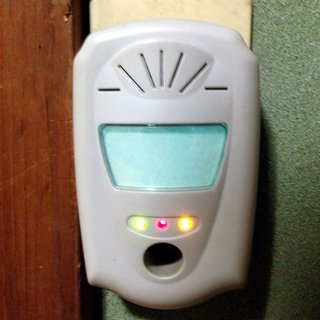 "Mouse Repeller" - a dubious electronic device that is generated an ultrasonic disliked by the mouse.
I found this device installed in my friend's house!
Even though he has no effect at all, he seems to have continued using it for a long time.
In addition to ultrasonic, both electromagnetic waves and ions are also generated, so it was advertised that would repel the mouse.
In fact, it is generally evaluated as a fake product with no scientific basis.
Therefore, I examined what type of ultrasonic which this device is emitting with our high-frequency noise detection app, "Mosquitone Detector".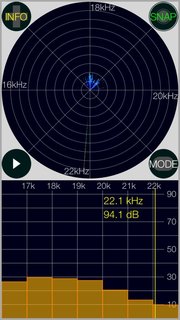 This device was output at a high-frequency noise of 22.1 kHz and very large volume of 94.1 dB.
Although the audible range of a general person is exceeded, it may be heard as a very unpleasant noise to a person with high hearing ability and an infant.
As expected, it may cause hearing impairment when listening closely to this high-frequency noise.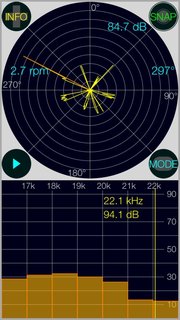 I asked him to remove this device immediately and never use it again.
There are a lot of such scientifically unfounded goods in the world. We should be careful not to use these fake products that appeal pseudoscience because we may pay wasteful money and create secondary damage.