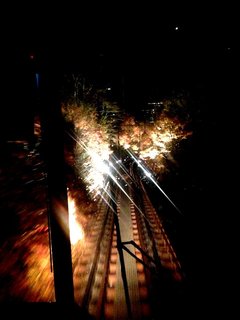 I went to the "Momiji tunnel" of the Eizan train (Eiden).
On the railway line between Ichihara station and Ninose station, a maple grows naturally over about 250 meters and is called "Momiji tunnel". In the autumn leaves season, this line will be lighted up at night.
When the train arrived at this section, the inside light was turned off, and I enjoyed beautiful autumn leaves from the train window.