Lately, my wrist has not been feeling well... I've been feeling numb at a moment's notice...
With the addition of a
MacBook Air (M1)
last month, I've been using three PCs at the same time, and I think this is one of the reasons for my problem.
The angle of my wrist changes each time I use the keyboard of each machine, and it seems that I have what is called tendinitis in my wrist.
My keyboard for Win10 PC is FILCO's "Majestouch NINJA Tenkeyless" that got two years ago.

"Majestouch NINJA Tenkeyless" is used the Cherry MX mechanical switch, and it gives a very solid key touch. It has cool black keys with no letters printed on the key tops. However, the key position is a bit high, which seems to be a problem for my wrist.
Due to a stand-alone keyboard, I used to use a low-resilience urethane wrist rest, but I haven't used it recently because it is for a full-size keyboard and takes up unnecessary space.
Without the wrist rest, my wrist became unstable, which seemed to be the trigger for this problem.
Then I thought about buying a new stable wooden wrist rest, but well, it's kind of expensive and the quality difference seems to be huge, so I decided to make it myself!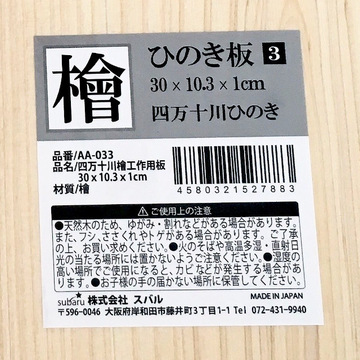 I found a lot of solid Shimanto River Hinoki (Japanese cypress) at Celia, a hundred yen store, so bought some wood with good grain for my DIY.
I made a wooden wrist rest using this solid Shimanto River Hinoki wood!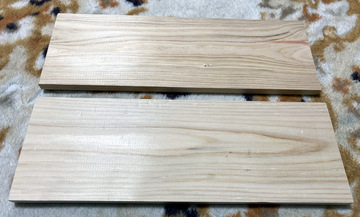 This piece of wood measures 30cm x 10cm x 1cm, but it was a little too thin so I glued two pieces together. Since it is natural solid wood, it will inevitably warp, but I glued them together to offset that.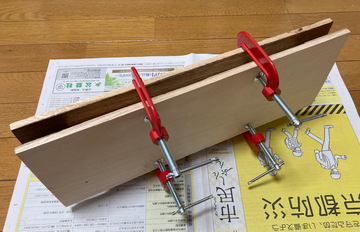 Referring to various natural wood wrist rests on the web, I used a plane to cut the top curve for the wrist rest and rounded the side edges so that it would not be painful.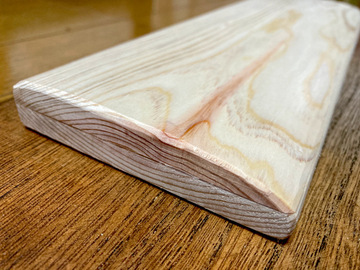 The width is 30cm, but it's enough to cover the main key area. It's just the right size for the Majestouch MINILA or HHKB, which are one size smaller.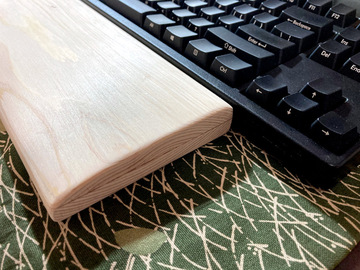 I was going to leave it unpainted and use it as plain wood, but I was afraid that it would get stained by hand, so I decided to use an oil finish. I polished it clean with 400 sandpaper before painting.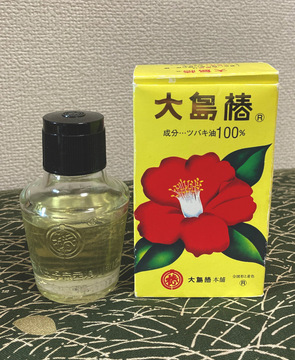 This is "Oshima Tsubaki 100% Camellia Oil", which I bought for the maintenance of my wooden comb. It's a bit expensive, so I couldn't use it to paint the handcraft speakers the other day.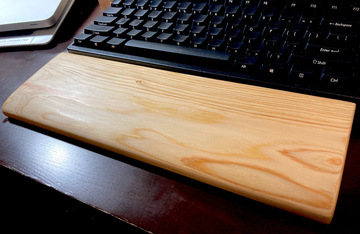 I applied a thin coat of camellia oil to the entire surface, and it brought out the beautiful grain of the wood. The penetration of the oil doesn't seem to be that great, so I feel like I need to apply it multiple times.
Camellia oil is widely used as hair care oil, so it should be safe for living organisms.
New wrist rest has the gentle feel of natural wood, and the angle of my wrist is eased, so I don't feel too tired.
This one is self-made and can be tweaked later, so I'll try it out for a while!
.t
ynew article of diaryz